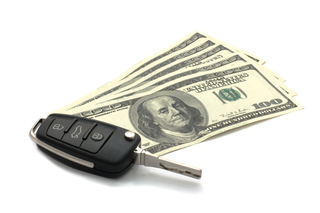 Once you have regained your sanity, decided upon what vehicle to buy, and you have worked out a fair deal (or not in case of an E30 M3), it is time to secure the funds for purchase. Financing isn't rocket science, but it is nice to have a handy guide to your options. I realize most of you know these tips but this post was done by request because of people who wanted to learn more about auto-financing.
So here we go-
Hopefully you have already figured out what you can afford. If you are a cash buyer this is easy, for example, if you have 15 grand to spend on a car, so you cannot spend more than 15 grand.
If you are financing things get a little more complicated. I can't tell you how many times customers tell me they are in the market for a 30k car for around 350/mo (without a significant down-payment). Hey look I'm an English major so this math shouldn't be too hard.
Luckily there are many handy-dandy online calculators (like this one) to help you figure out what you can afford. While it is not recommended you get into the "monthly payment" game with a dealership, you should know what your monthly budget allows for. Then you can work backwards a bit and get a ball-park for your spending limit. Do keep in mind the length of a loan; the shorter the term the higher the payments and the inverse is true for longer loans. Most people finance between 36-60 months. You can get longer loans but normally not advised. Again it comes down to what you have available for down payment, what you are comfortable with. If you come to find out that your monthly budget doesn't allow the car you really want, perhaps leasing might be an option for you.