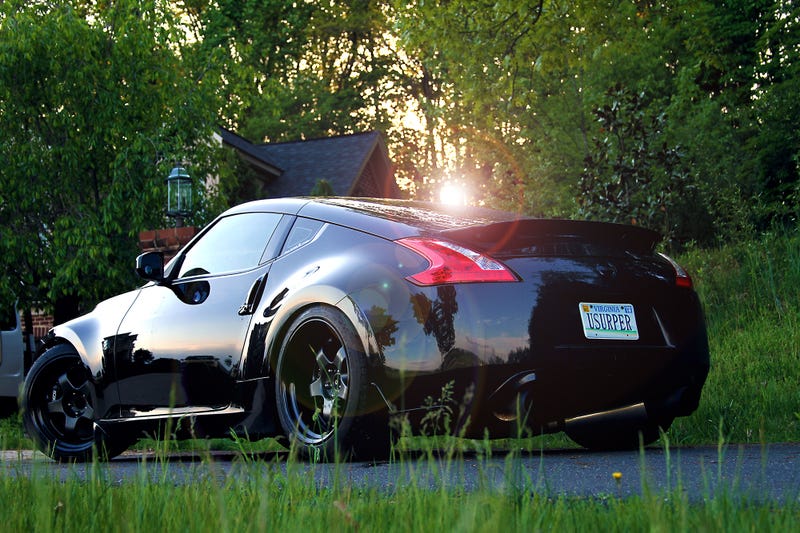 "The tint is illegal," he told me, "but I've never gotten pulled over for it." I was standing in a freezing-cold garage looking at a blacked out 2011 Nissan 370Z. It crouched so low to the ground that preschoolers could play leapfrog over it. Its marriage prospects had been improved by the addition of a top mount turbo. Decals on the windshield subtly asked you if you had noticed that it wasn't stock.

I felt an uncomfortably guilty thrill.
I was there because my own project car, a troubled Mitsubishi Evo X, had been on blocks for a year after an engine swap and subsequent minor fire, and driving my ancient Camaro for work was becoming increasingly problematic. Ignoring the new-car recommendations from my peers, I instead invested days of my life digging through mod and boost forums instead.