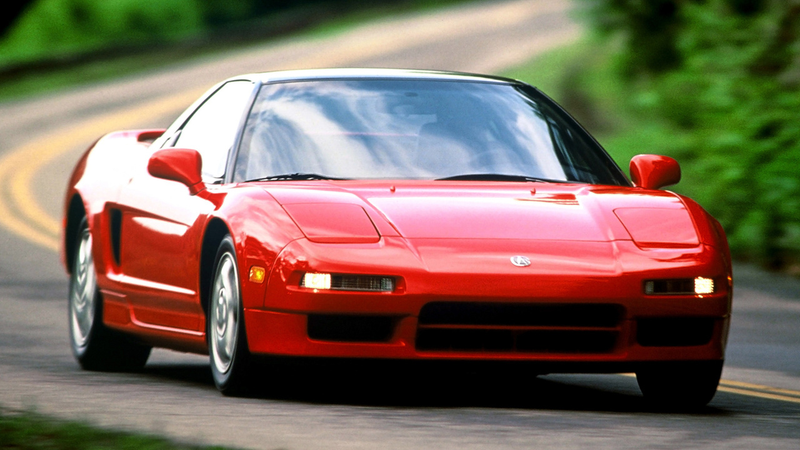 A good percentage of my job is understanding the role nostalgia plays in the automotive preferences of readers while analyzing and embracing my own biases. Through this process, I've noticed that not only are good new driver's cars increasingly few and far in between, I fear the best examples of automotive perfection are in the past.
I don't pretend to be a trendsetter, phrase-coiner, or arbiter of particular trains of thought. I do, however, know what I like and I understand how society works, even if I am a pea-brained millennial that has no concept of why anyone would consciously use Snapchat other than sending pictures of their genitals to strangers. Cars and car culture is a big deal to me, not only because it can play a vital role in larger society, but because I think the time for truly great driver's cars has passed.
It's important to note that "great" in this context isn't a subjective valuation of cars I particularly like, but rather describes cars that allow their owners the greatest amount of feedback and communication with the least amount of compromise to other aspects of the car.
Before I report on particular shades of doom and gloom, one has to come to terms with the fact that the proverbial driving experience is changing at a rapid pace.
Not only are cars becoming more safe, feature-rich and efficient, but engines have never had more output, whether it's an econobox Hyundai Sonata churning out a torque curve that would literally twist the swiss-cheese frame of a Mk. I Golf GTI, or the more insane Dodge Charger Hellcat, with its ticket-to-the-pearly-gates 707 HP supercharged V8.
While those upped power figures put a smile on the face of my inner 12-year-old, they come with quite a large asterisk - the power is fed through a series of computers that analyze, thousands of times per second, what the body of the car is doing, how far down the suspension is compressed, what gear the transmission is in, and if you're checking your Twitter account to see if Jessica Nigri favorited your Comic Con pic. She didn't.
It's couched in the notion that all this makes your car more safe, and it does. Cars employ a degree of safety unseen by any previous generation, with the IIHS and NHTSA figuratively holding car manufacturers hostage to produce cars that can, in theory, survive both a five mile per hour bump with a garage wall and thirty seconds of sustained small arms fire.
However, as with anything in the known universe, there's no such thing as a free lunch, no matter what '80s John Travolta will tell you. With legislation putting forth mandates for increased complexity in cars over the last three decades, automobiles have become, on average, more than 800 pounds heavier than they were in the late '80s.
In addition, car prices have drastically increased over the years, even when inflation is accounted for, fueled in no small part by the added cost of development and implementation of the systems that serve as layers in between the driver and an unfiltered driving experience.
For example, A loaded 1983 Volkswagen Golf/Rabbit GTI cost around $8000 brand new, which translated to just over $19,000 in today's money. Fast forward to today, where a 2015 Golf GTI with all options ticked would set you back more than $31,000.
The model also gained over 1,100 pounds in curb weight over the same time, but has yet to accept TLC's reality show offers.
For those of you who aren't quite grasping my philosophical musings, I'll put a finer point on it. The BMW E30 3 Series is considered by many to be one of the best driver's cars ever made. Its lightweight chassis, taut suspension, rev-happy engine and relative practicality made this car, by any measurable standard, an analog masterpiece. Although it could do with a bit more power admittedly, the handling and barebones feel of the car was, and still is, the yardstick to which other cars can aspire. The E30 was all about the driving experience and nothing else; an embodiment of the "Ultimate Driving Machine" slogan BMW has been slinging since the Nixon Administration.
Why can't I buy a new one, then?
No, I'm not talking about a ground-up restoration of one found in a barn in the early '90s and sold on Craigslist for the amount of Call For Price. I'm talking about a car with an utter lack of compromise and a burning contempt for safety.
Granted, the E30 did have emissions and safety restrictions of its own to deal with at the time of its inception and the issue in question does go back further than cars of the '80s, but those restrictions don't seem as all-encompassing and pervasive as they are now, and it's my concern that cars, even boutique, low-production models, will never employ that sort of simplicity ever again.