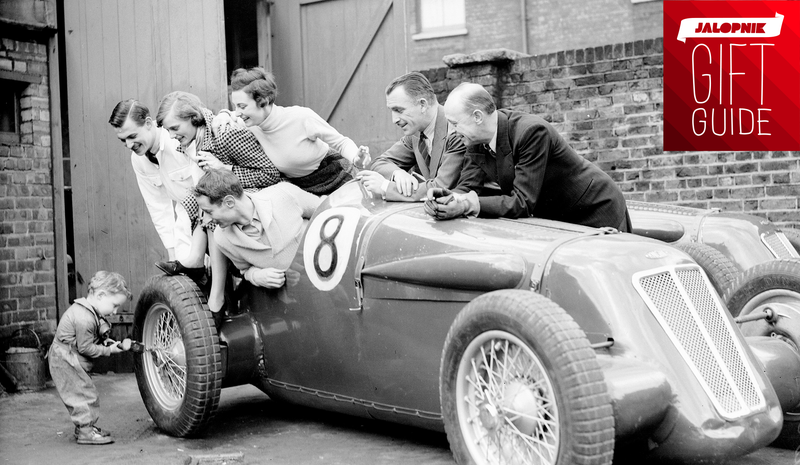 Wrenching is America's greatest pastime, but without the right tools, it can suck real hard. So here are 14 gifts you can buy a gearhead this holiday season to keep them from cursing their brains out in the garage.
We here at Jalopnik love to wrench. So much so that this year, we launched our new sub-blog called The Garage. The new blog is dedicated to the subculture of people who defy their landlords and wrench in parking lots, go to work with grease beneath their fingernails and pray that their bosses don't see them scouring Craigslist for the coolest, cheapest shitboxes they can get their hands on.
And trust us, we know shitboxes. I have one. (Okay, I have two.) Raphael has one. Andrew had one, but is now looking to replace it with another shitbox. And don't let Freddy aka Tavarish's nice 3000GT fool you. He has more clunkers than you can imagine.
Keeping these sketchy cars on the road requires a good set of tools. We've already talked about inexpensive tools to get you started with wrenching, but we're going to elaborate further and help you pick out some cool tools in our Wrenchin' Gift Guide. It's all about helping you, our readers.