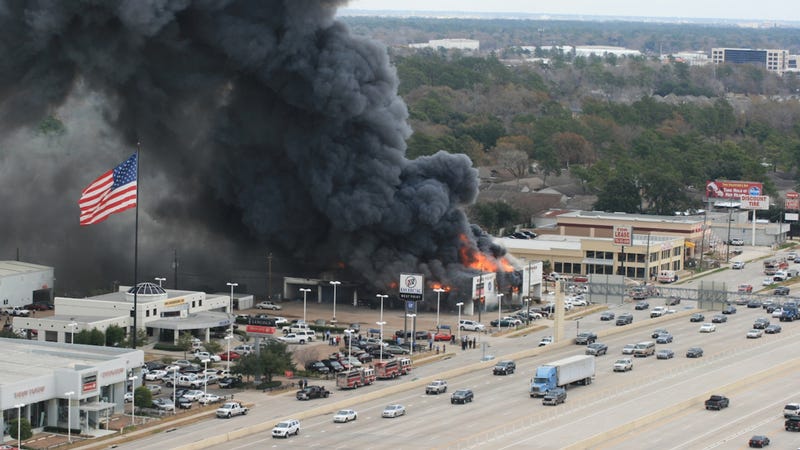 Remember that time that loans were being handed out like hotcakes to subprime borrowers, thus triggering one of the worst financial crises in human history, back in 2008? No? Neither do I! That's why it's great news to hear that loans are being handed out to subprime borrowers, again.
Alright, in case you *seriously* forgot what the hell happened in 2008, here it is in a really, really small nutshell. (Seriously, I'm about to not do it justice, to spare you at least 5000 words, but if you're curious watch this excellent video). Financial institutions loaned money to people who couldn't afford the loan, and often financial institutions knew those people couldn't afford the loan. When the borrowers couldn't afford to pay those loans back, it set off an exploding chain reaction of financial awfulness, eventually bringing down those financial institutions, which were so large that their very collapse threatened to destroy the entire global economy.
Like I said, super simple stuff, not threatening at all, and also, go watch that video. You'll end up coming out much smarter.
Anyways, you would think that sort of collapse would teach everyone a lesson, and we'd all go on in the world knowing just a little bit more than we knew then. It would all be brought to you by the letter D, for Don't Screw This Up Again, Even Though There Are No Real Consequences Ever And No One Went To Jail.
So, of course, because this is how the universe works, nobody learned anything, and subprime loans are starting to make a comeback, under "carefully controlled conditions," and you know they're careful, because a bank said that, and banks never lie about anything.
And there's even more good news, for fans of subprime loans. Because they're not restricted to just houses.
They're now being given out to people who want cars. Used cars, according to the New York Times: