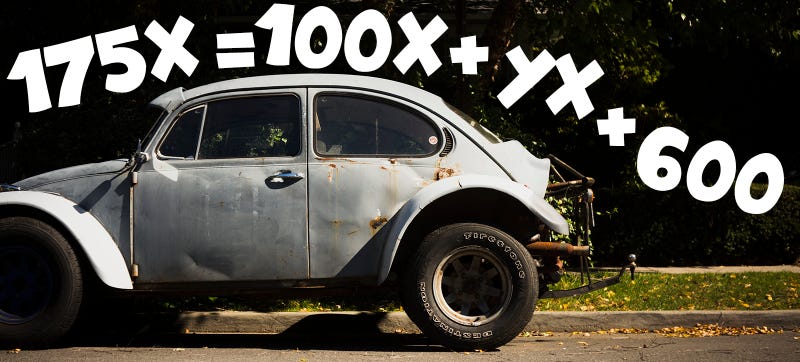 Everyone who told you that you never use math when you grow up was lying. I used math just the other day to figure out some awesome shit: if it makes sense for me to rent a shipping container as a garage for my crappy ass old car.
Every since I saw Donald Duck in Mathmagic Land I knew that math was secretly full of really cool stuff, only that all the way through school everything that math did was extremely lame. I do not care about counting apples and oranges, I do not care about trains arriving at different times. I do, however, care about finding affordable parking for my perpetually-broken 1973 Volkswagen.
(Welcome to the Continuing Misadventures of Raphael and his Baja Bug, a series on how I buy a half-broken 1973 Volkswagen offroader that I proceed to break, fix, break, fix, and break again.)
Owning an old car in New York City, as I do, is wonderful. That is, if you have a place to park it. I used to keep my car up at the corner of 125th and Lex on top of the PathMark. If anything ever went wrong with my car, I could just leave it parked up there, for months if I was feeling particularly bitter, and deal with it when I had the time. I didn't need to deal with the car. It could live in its parking spot and I could take the subway any place I needed to go. These places often included Autozone.