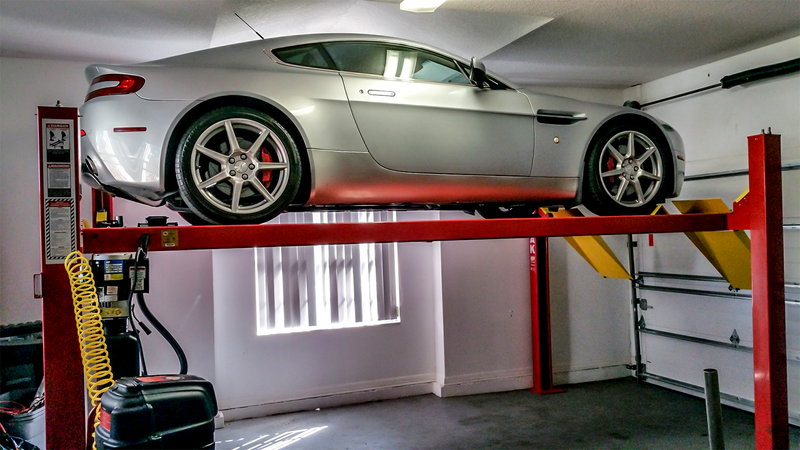 Wrenching on cars as a hobby requires that you come to terms with the fact that unless you're Tony Stark, you won't have equipment that matches your ambition. However, spending the equivalent of a used Honda Civic on one piece of kit can bring you one hell of a lot closer to being the master tinkerer you always dreamed of being.

For most of my car-appreciating life, I've had to make do with working on my automotive projects in the not-so-safe front yard of my parent's house, braving the Chinese hoax known as the harsh New Jersey winters and summers.

My wrenching, both for general maintenance and larger projects drew the looks of concerned neighbors, curious car-lovers, and weird nomadic passersby that told me that they definitely had something that would beat my car in a race before asking if I knew a good "weed guy."
Installations and repair, ranging from slight modifications to full blown drivetrain swaps, were done as any self-respecting back or frontyard mechanic would have it: Laying belly-up on dirty concrete with fluid dripping down my elbow, with the nagging thought in the back of my head that if the Harbor Freight jack stand I tasked with saving me from a crushing death inexplicably failed, I had probably brought it on myself.