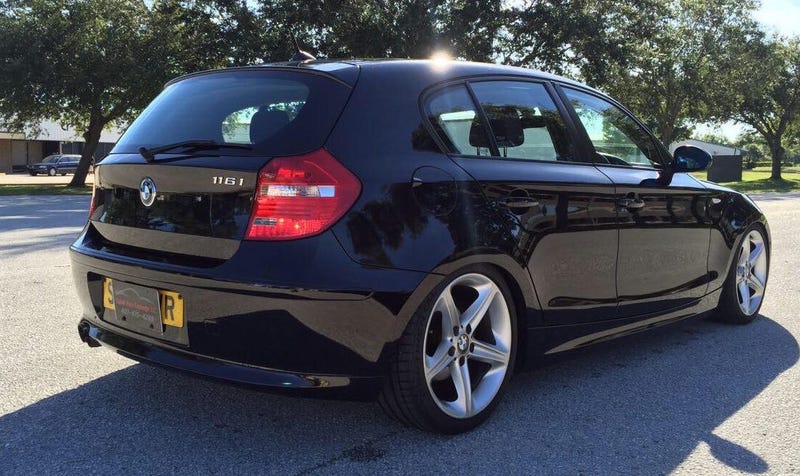 The BMW 1 Series hatchback is near the top of my "forbidden foreign fruit" car list. For two generations now, it's offered hatch practicality with manual gearboxes, potent four- and six-cylinder generations and glorious rear-wheel drive. What's not to love? Problem is, it was never sold in America—but this one on Bring A Trailer is, even if you're rolling the dice if you buy it.
The auction site is hosting this right-hand drive E87 2007 BMW 116i hatchback with 78,000 miles. It's an import from Scotland and it currently lives in Florida.
This little hatch isn't the fanciest 1 around. It has a small four-cylinder engine and a surprisingly spartan interior. But hey, maybe that's a good thing. Basic specs, rear-drive and a stick shift? Sure, why not.

Actually there's a very big reason for why not, and it's an obvious one: how the hell is this car even here? It's clearly not older than 25 years old, which would make it eligible for import under America's dumb and arbitrary laws, nor is it a Show and Display car.