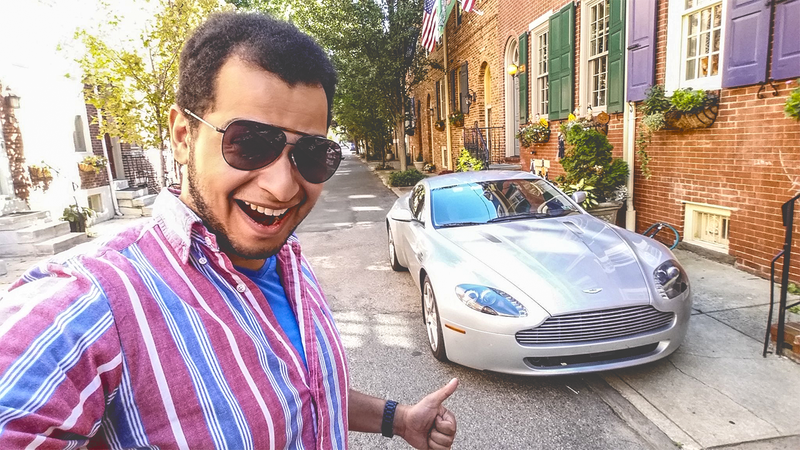 A wise man once said, "Don't talk about it, be about it," which is a phrase that has the ability to both motivate people and trigger drunken fistfights at sporting events. This saying is also the main reason I just bought a used Aston Martin V8 Vantage for less than the price of a brand new, mass-market family sedan, with zero regrets. Well, not on my end, at least.
For those that are used to reading my work, or you're the ambitious Lyft driver that I met yesterday that asked if this site was really called "Jello Picnic," welcome to what may as well be a regular exercise in automotive masochism. For those that aren't familiar, I'm the guy who tells you to shoot for your automotive dreams because life is simply too short to drive something boring.
I've always loved the styling of modern Aston Martins, but that basically just puts me in the same boat with anyone with a pulse and eyes that can still recognize vague shapes. The company's use of the golden ratio in its designs and engineering make for the most visually striking cars ever made, and despite newer models falling short of that ideal, most of Aston's offerings are, without a doubt, on fucking point.
That's why, a few years ago, I made it a life goal of mine to own one sooner or later, emphasis on the sooner part.
Get Aston Or Die Trying
Things kicked inevitably kicked themselves up a notch when long-time Jalopnik contributor and Gilmore Girls superfan Doug DeMuro announced that he'd bought one of the best examples out there, a silver-on-black 2007 Aston Martin V8 Vantage, to drive daily and write about for the year.