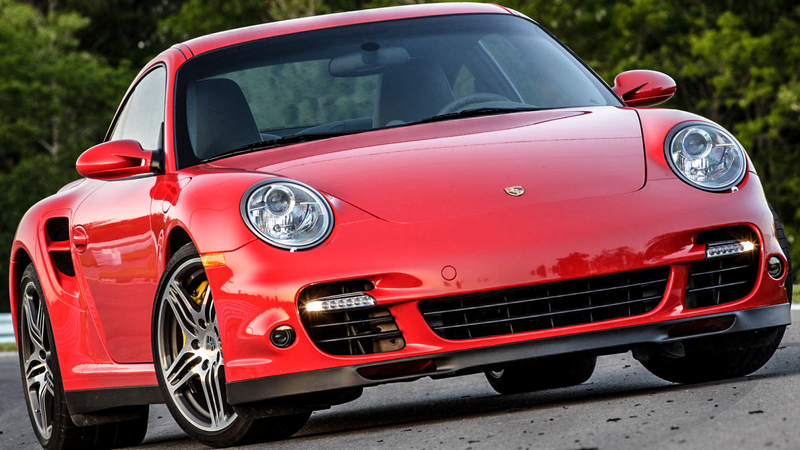 The concept of a free lunch is an impossibility in nature. You need to put energy into a system to see it come out. However, used Porsche 911 prices, as we all know, don't obey things like the laws of physics, and therefore sometimes present the market with world-beating cars for the equivalent of loaded minivan money. It ain't free, but it's close enough.
Let's be clear and define our terms before the commenters say that anything more valuable than their My Little Pony pillowcase holding $236.75 in nickels can't, by definition, be counted as "stupid cheap." Listen, imaginary person that is now too embarrassed to comment, the Porsche 997 Turbo's cheapness is relative to its overall value, which as it stands, is a hell of a lot. It doesn't mean that anyone can buy one, but it does mean that a lot more people may now have this option.
The Porsche 911 Turbo has always, in one form or another, been one of the definitive sports car yardsticks. It was the Nürburgring smasher that your grandmother could drive with room for luggage and launch acceleration that could be medically certified as an effective treatment for constipation.
The first mass market water-cooled 911 with forced induction was the 996 Turbo, which as it stands is one of the best performance values you can get for your hard earned dollar. However, the 996, with all its face-melting goodness, is and always will be, butt ugly. Even with wheels and a suspension drop, it suffers from the same kind of corner-cutting, ovoid build quality that you'd see in a Ford of the same era, and if you're honest in where your allegiances truly lie, you'll admit that the 996 is what you'd buy if you couldn't afford a 997.