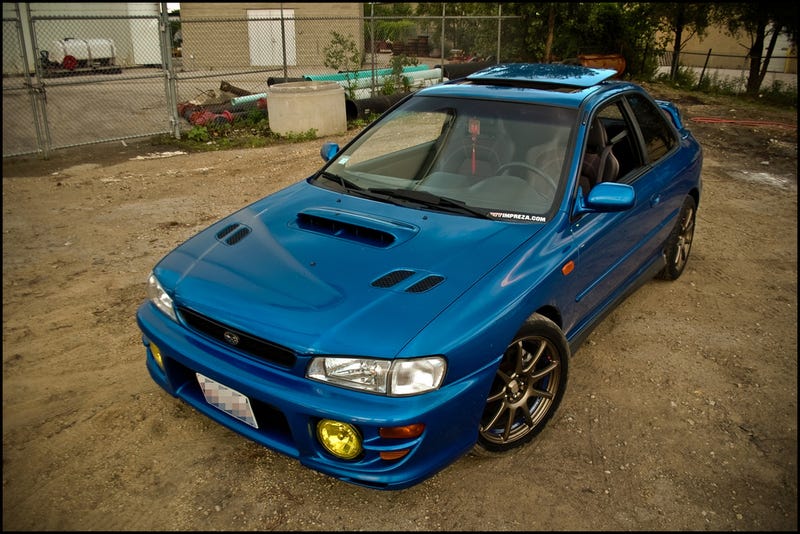 Subaru's Impreza line of cars was perhaps its greatest triumph. It allowed the company to forget about the SVX and Justy in the North American market and offer a car with more versatility than a Swiss army knife. One of its best kept secrets is the little gem known as the '98-'01 2.5 RS. Here are a few simple reasons you should own one.
Photo by Clifton on Flickr
---
5. It's rare.
---
The GC8 generation Impreza 2.5 RS isn't a rare car by regular production car standards, it's more rare than some exotic supercars. I'll give you a quick example: The most popular Ferrari in the late '90s and early '00s was the Ferrari 360. In its 5-year run, over 16,000 cars were made. Subaru, on the other hand, produced just over 14,000 examples of the 2.5 RS in its 4-year run, including both 4-door and 2-door variants. That means that if you're driving a 2.5 RS and get into a fender bender with Doug DeMuro, you're more likely to find his front bumper in a junkyard than your rear bumper.