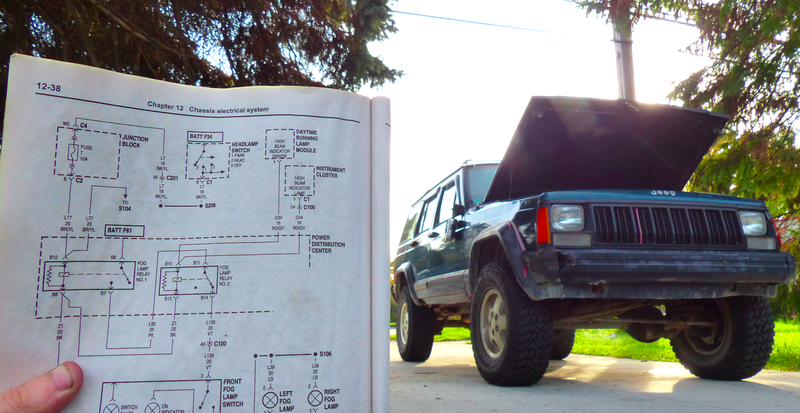 Tonight, millions of American kids will knock on random strangers' doors begging for those sweet, tooth-eroding monosaccharides. But none of those children will have the gall to knock on my door, because out in my driveway sit monsters that breath fear into even the bravest of souls: electrical gremlins.

We've all heard the stories. The tales of people waking up one morning in horror as they find their battery inexplicably drained; the stories of folks whose dash lights blink every time they take turns; urban legends of innocent people whose windshield wipers turn on when they hit the brakes; fables of citizens with radio speakers that only function when driving over speed bumps.
These stories all describe the work of viscous beasts called electrical gremlins. These demons have been haunting me in my sleep ever since I first learned to drive on a gremlin-ridden 1998 Jeep Grand Cherokee. And now, nine years later, my nightmare is back:
Way back in March, I took my $600 Jeep Cherokee—dubbed Project Swiss Cheese—on a trip to Moab, Utah. After some awesome off-roading, I pulled my Jeep to the side of the road, and filmed the conclusion of my trip, ending the clip with a joke about how, because I had blown a blinker fuse, I'd have to scrap the Jeep and fly home.